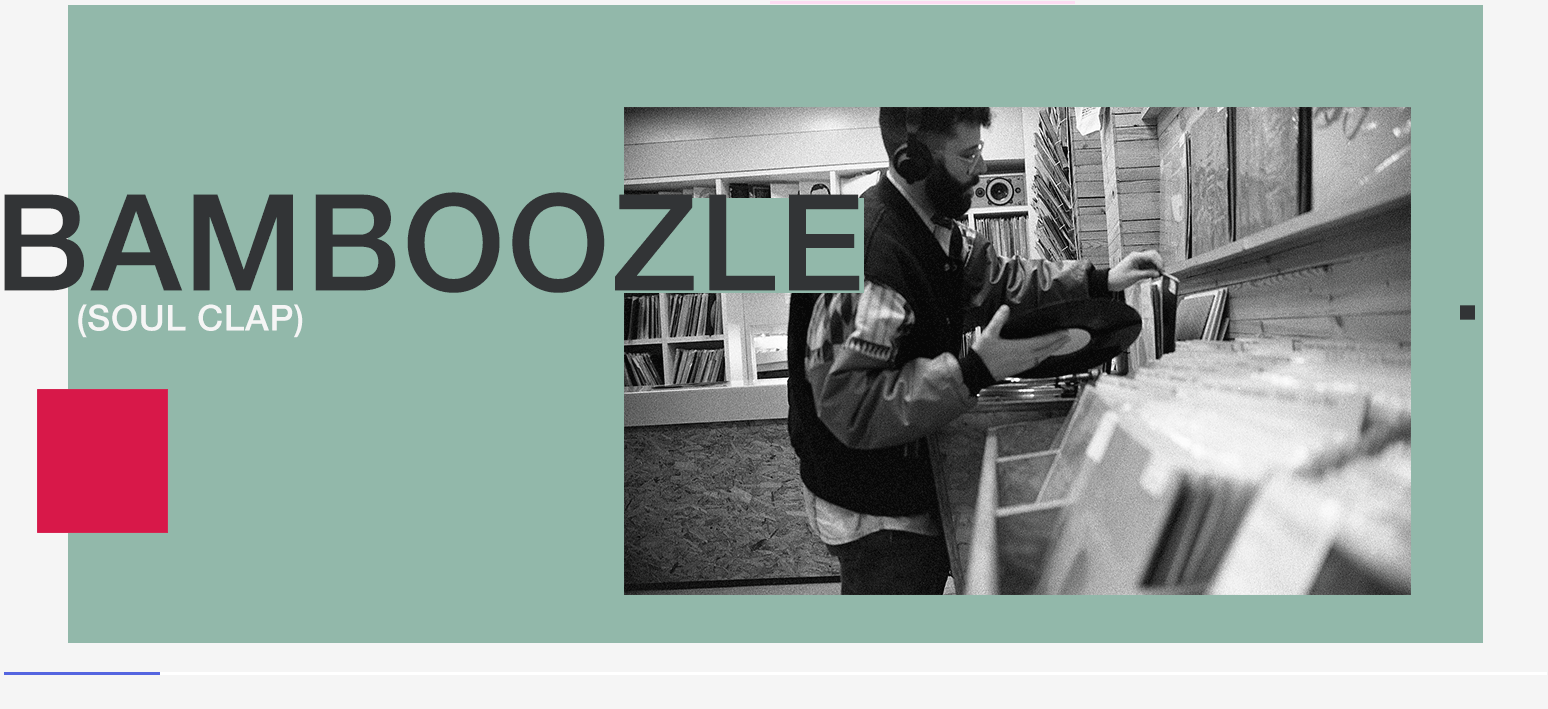 The rumors are true...
Bamboozle is the latest incarnation in Eli Goldstein's 20-year DJ career. Birthed out of the '90s US rave scene playing house and jungle as DJ Elyte. Growing into E-Heavy "The Bamboozla", one of the first supporters of 2-step and grime in the US in the early 00's. Then teaming up with Lonely C as the mighty Soul Clap for the last 16 years. Now, it's all about sweating to the dancefloor explorations you've come to expect from his vinyl heavy sets at Crew Love parties, Bamboozle BBQ Jam mixtape series, and eclectic Lot Radio show. It's the same beard and funky wardrobe you know, with the new Bamboozle you love...
Through it all, Eli's mission has been to share music that feels like the past, but sounds like the future. Music that makes you move your body and feel something in your soul (usually positive vibrations, but sometimes other things too). Beats that leave you jumping - spinning - twisting - dipping the world over. His musical philosophy has been the guiding force in compiling and mixing installments of the legendary DJ Kicks in 2011, Bastard Jazz's Tempo Dreams Vol.3 in 2014, a Watergate mix in 2015, and most recently the 93rd installment of the Fabric mix series in 2017. As A&R for Soul Clap Records, he's signed music by thelegendary Funkadelic, Nona Hendryx, Midnight Magic, Bosq, Benoit & Sergio, andhelped launch the careers of Nick Monaco, David Marston and FSQ.
2018 is the year of Bamboozle. Between hosting his weekly radio show on Brooklyn's The Lot Radio, compiling a House On 45 series of funk laced house 7"s for Soul Clap Records, dropping remixes for Beating Heart, Rocksteady Discoand Hobo Camp, and preparing new music to release to the world, you can catch him DJing at his spot Black Flamingo in Brooklyn and in a galaxy near you...