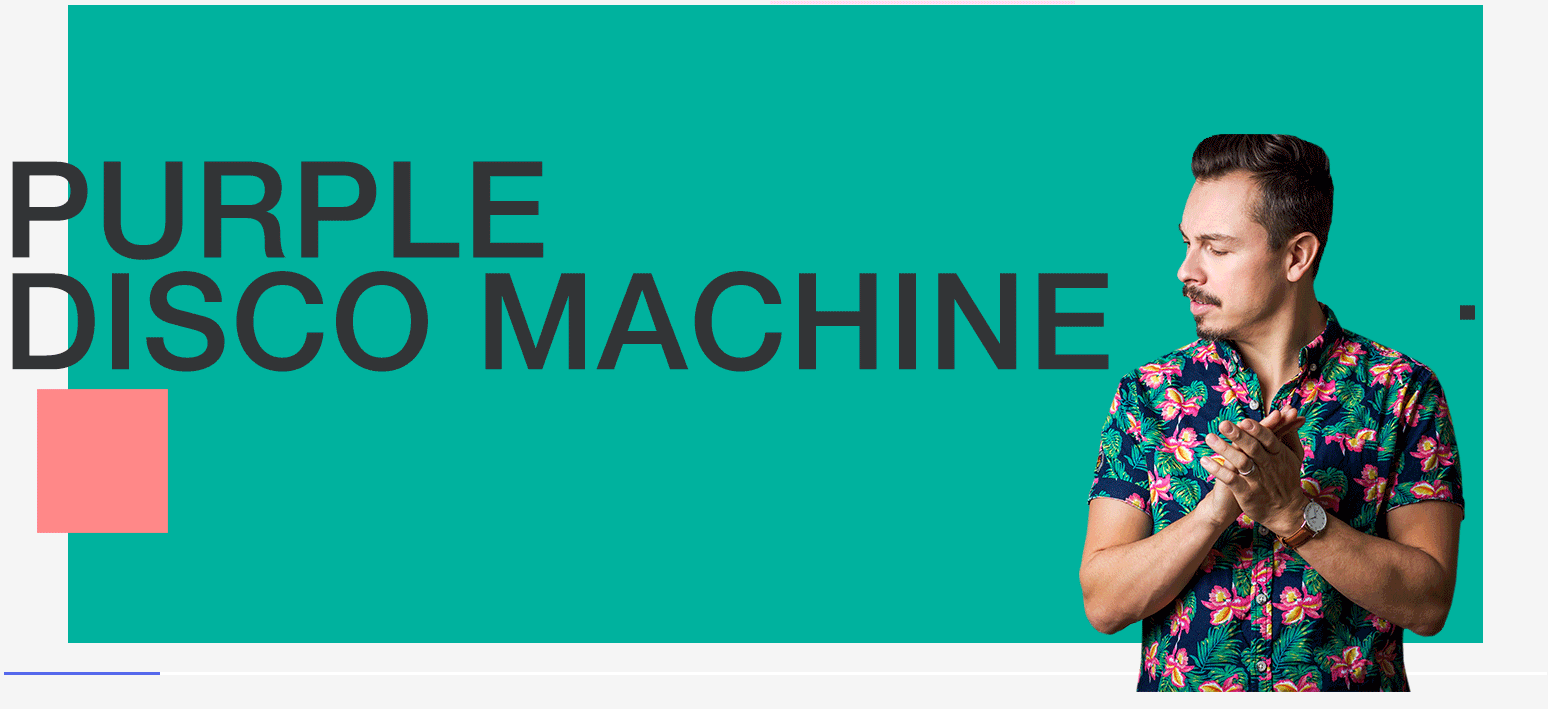 International DJ, producer and remixer Tino Piontek aka Purple Disco Machine has been on a whirlwind of a musical journey since the 2009 conception of his highly successful disco house music project.
The Dresden-born artist has racked up numerous achievements, although it was his 2013 breakthrough hit My House, on OFF Recordings, that really propelled Purple Disco Machine into new heights; landing the #1 spot within Beatport's deep house chart and, at its peak, #3 overall. The track remains one of Beatports best ever sellers and Purple Disco Machine ranks #18 in the online retailers all-time Top 100 Artists chart.
Since then, the German native continued to recreate his previous chart domination with a series of original tracks including; his collaborations with Boris Dlugosch on Defected, L.O.V.E. and Set It Out, his collaborations with Aeroplane on Spinning Deep, Sambal and Counting On Me featuring Aloe Blacc, plus his incredible double Pete Tong Essential New Tunes, Yo onKittball and the unforgettable Magic on Exploited.
In 2017 he released his debut artist album Soulmatic on the Australian taste maker label, Sweat It Out Records., and licensed the Sony Music in Europe.
So far Soulmatic has spawned two huge singles : the Ibiza 2017 club monster Body Funk which was the #1 Disco track on Beatport for a whopping 5 months, and the radio smash Devil In Me Featuring Joe Killington & Duane Harden which was a big hit in France, Germany and Italy. In total Soulmatic has so far racked up over 30 million combined streams and over 200,000 radio plays. 2018 has seen PDM continue the album campaign with the release of another club bomb in Dished (Male Stripper) which has flown to the top of the Beatport chart and is the precursor to the follow up radio single landing in June.